iOS 11 won't just come with new emoji, it'll also arrive to your iPhone in the Fall with some handy new features. We downloaded the public beta version of iOS 11 to play around with it and check out the new live photos, control center, and more. Ahead, see some of the new things you can expect to see in iOS 11 . . . just keep in mind that since this is a beta, the final version might look slightly different than what's shown here.
1 A new control center.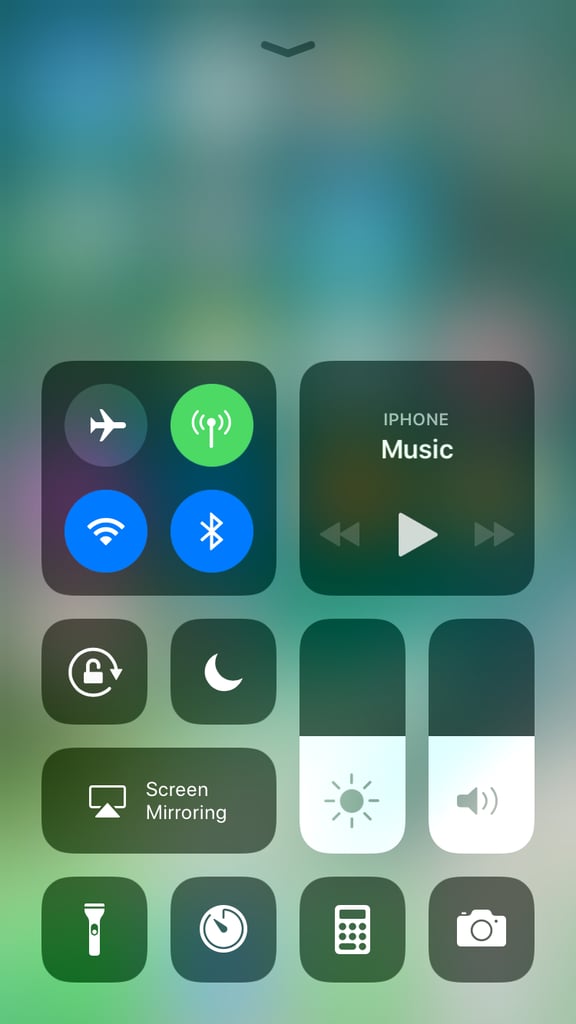 The new control center is customizable, so you can decide what you need in a moment's notice. If you use 3D Touch on certain apps like the Camera, you'll also get a series of options you can do right then, like "Take Selfie." To get to this, just swipe up from the bottom of your screen.
2 Meet the app that might make you more productive: Files.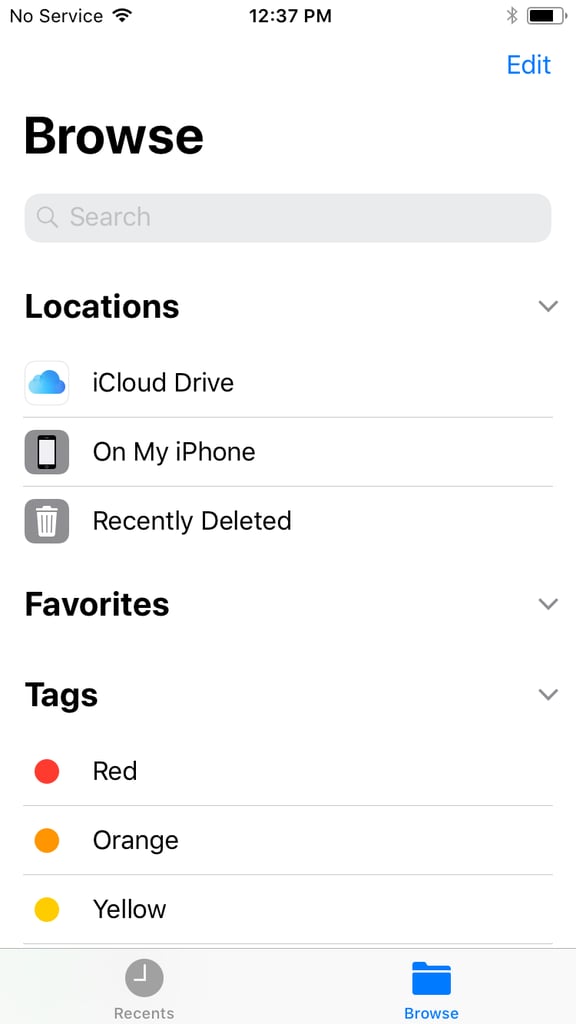 The Files app will bring every single file you have on an iOS device, like your iPad and iPhone, into one single app. You can also add other file-storage services like Box and Dropbox to access your files on your phone.
3 Personalized suggestions to clear out your phone.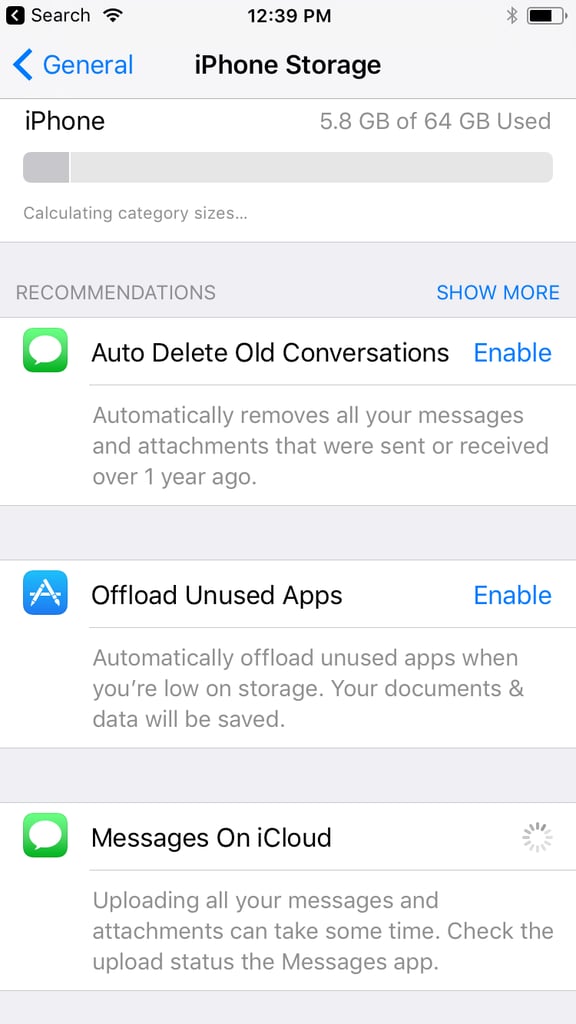 Depending on what exists on your iPhone, iOS 11 will now offer personalized ways to free up space. You'll still see just how much storage you have left as well. If you're always getting that "storage almost full" warning, this tool's for you.
4 Say hello to dark mode.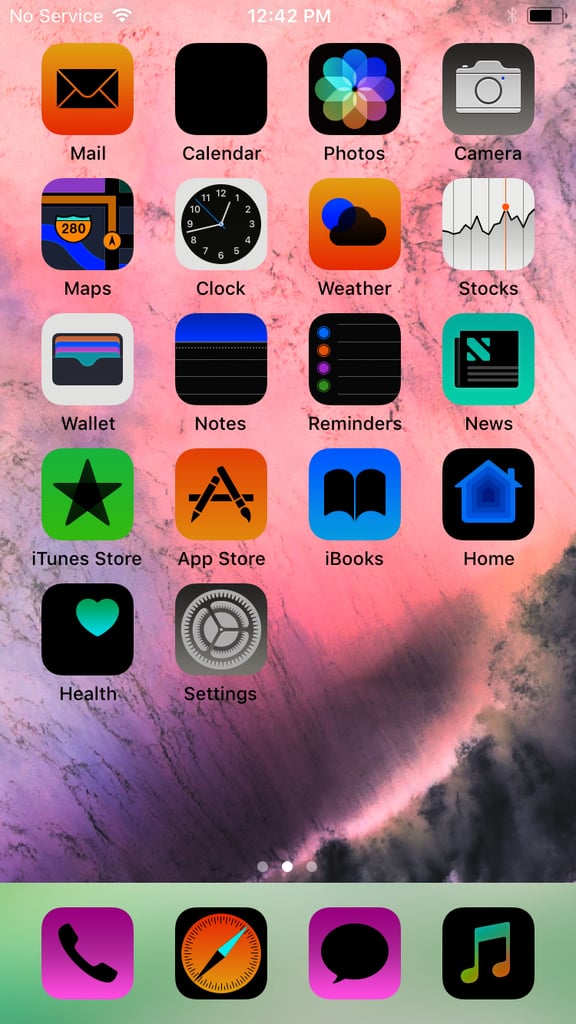 Some people prefer a darker look to their device, and iOS 11 has a new way to let you do that . . . without completely changing how app icons and images look. To get this "dark mode," go to Settings > General > Accessibility > Display Accommodations > Invert Colors > Smart Invert. The option "Smart Invert" will turn the iPhone into a dark display but keep your wallpaper and photos the same color.
5 You can now type one-handed.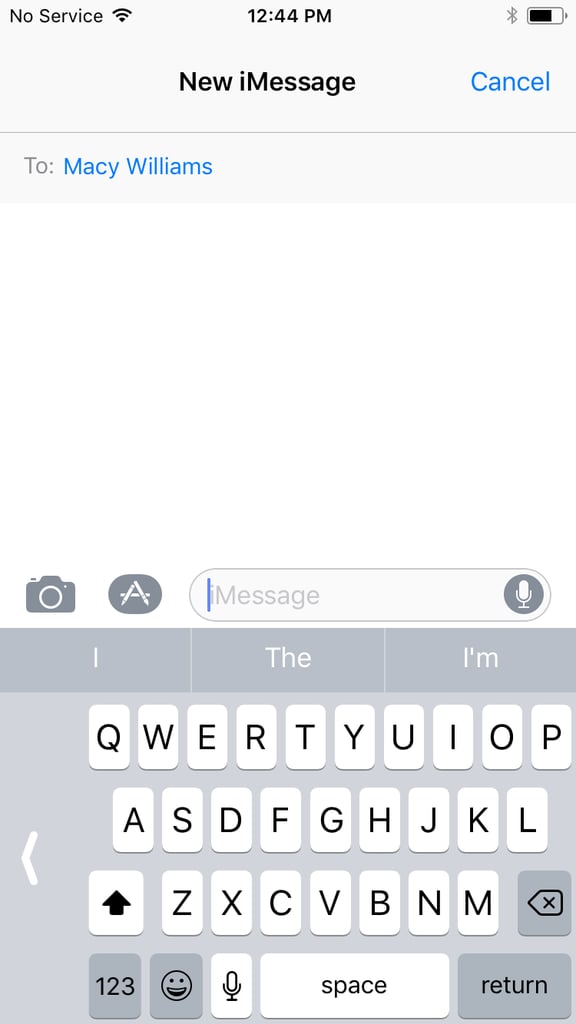 With QuickType keyboard, you can select three keyboards to type with. One keyboard is for left-handed users, another is for right-handed ones, and then there's the regular keyboard. What it does is move the keyboard to one side of the screen, so it's easier to type. Just hold your finger down a little longer on the emoji symbol and the keyboards will pop up.
6 No more distracted driving.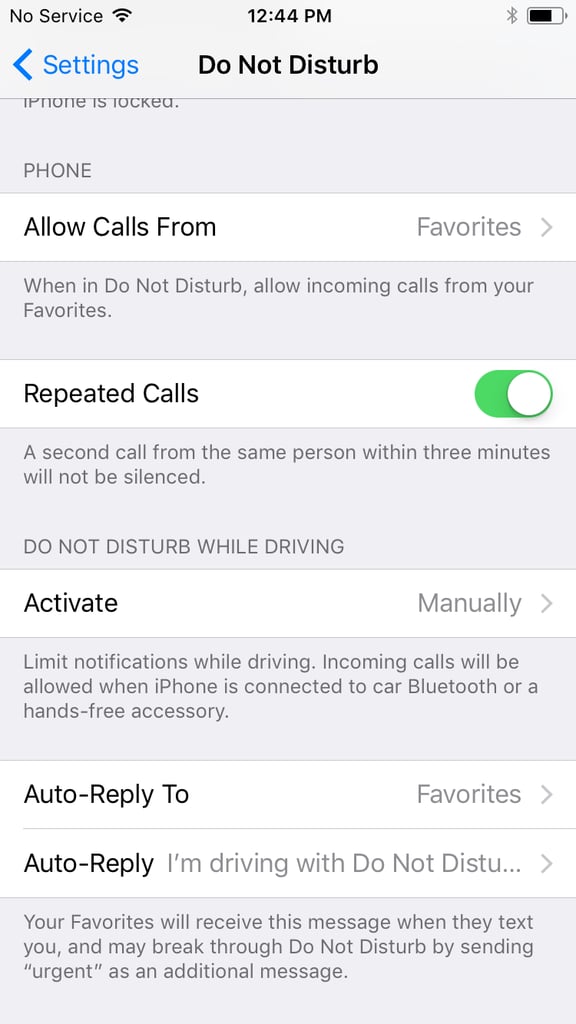 Make sure you remain completely focused while driving with the "Do Not Disturb While Driving" setting. You can turn it on manually, let it activate automatically, or have it go on when your phone is connected to your car's Bluetooth. When it's on, your friends will receive a message that you're driving if they send you a text. You also won't see new notifications pop up.
7 See in-depth maps of malls and airports in Maps.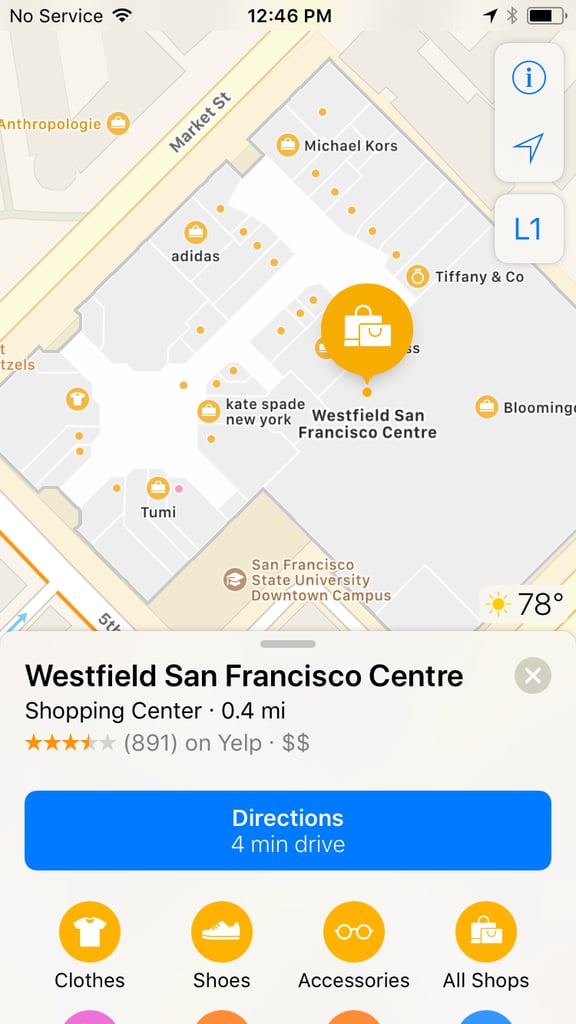 Never get lost in a mall again or go without food in an airport with Apple's updated Maps app. The app will now have detailed maps of airports and malls across the world, showing you where different shops, restaurants, and even restrooms are located. Search the map or airport you're going to and start exploring.
8 Two new screen effects are coming to iMessage.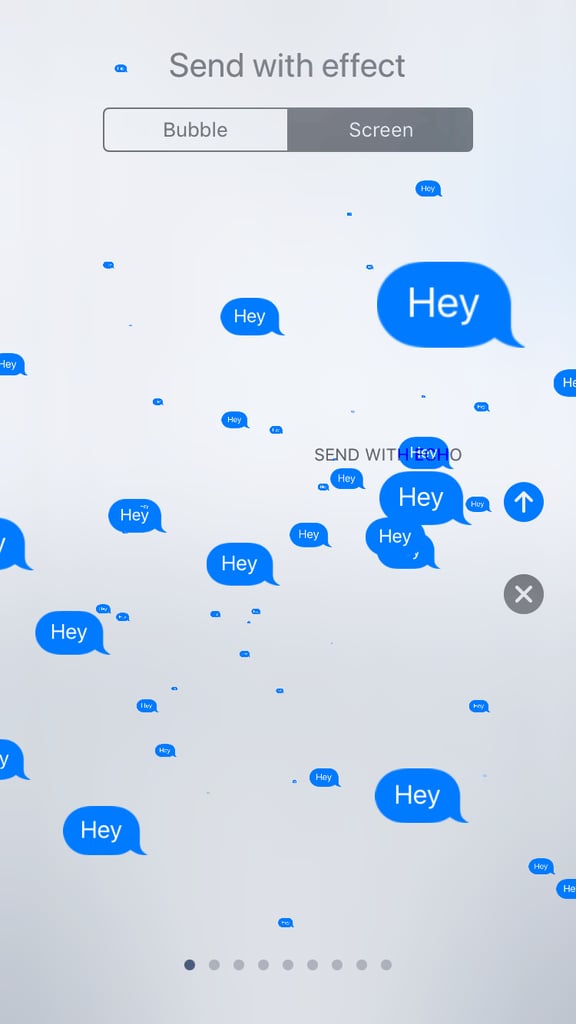 If you love sending messages with a little extra flair, iOS 11 will come with two new screen effects: Echo and Spotlight. Echo will scatter your message bubble all over the screen, and Spotlight will darken the screen and put a focused light on your message.
9 Record your screen!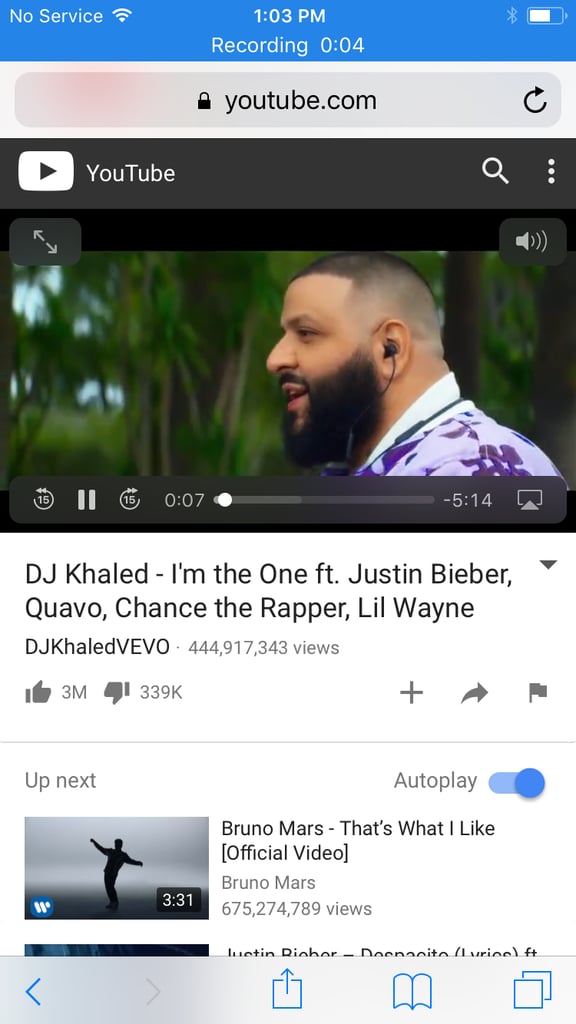 You'll now be able to screen-record your phone and turn it into anything you want. You'll need to add it to your control center by going to Settings > Control Center > Screen Recording. Then, the next time you want to record something, swipe up to the control center and hit the screen-recording button, which looks like a circular dot.
10 A new app-store design.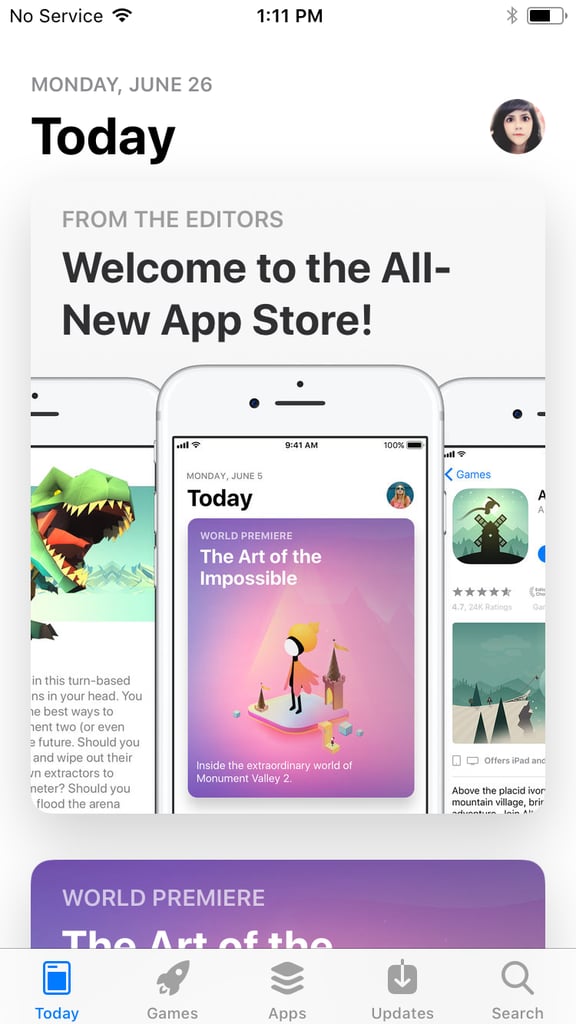 The app store has a completely new look and purpose. It looks a bit more like Apple News and has three new tabs: Today, Games, and Apps. The Today tab will let you know what app is making waves, the Games one will suggest new and popular games, and the Apps tab will include all other apps. Apple has also hired a team to come up with the best suggestions of new apps to download, as well highlight the stories of how apps are made and provide tips and tricks for using a particular one.
If you also happen to look up an app and it's currently on a chart, you'll see its ranking. And for those wishing for more video of how an app actually works, Apple is adding even more of those. iOS 11 will also include an easier way to buy in-app add-on features.
11 Access more apps in iMessage.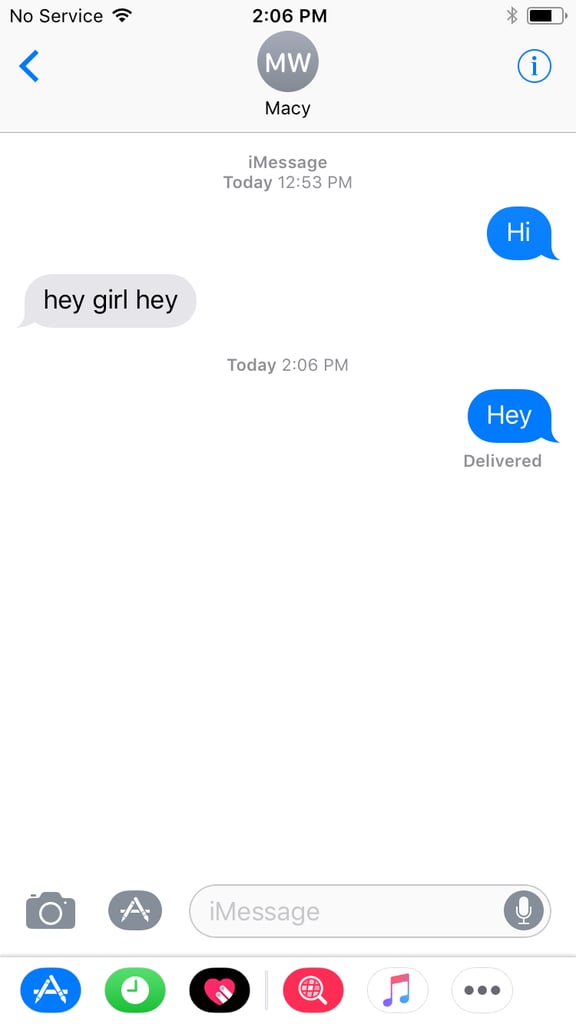 Instead of forgetting you can use apps within iMessage, iOS 11 will gently remind you as you open up an old message. You'll see a screen with all your previous messages and a row of apps at the bottom, ready for you to use.
12 Live Photos finally gets editing.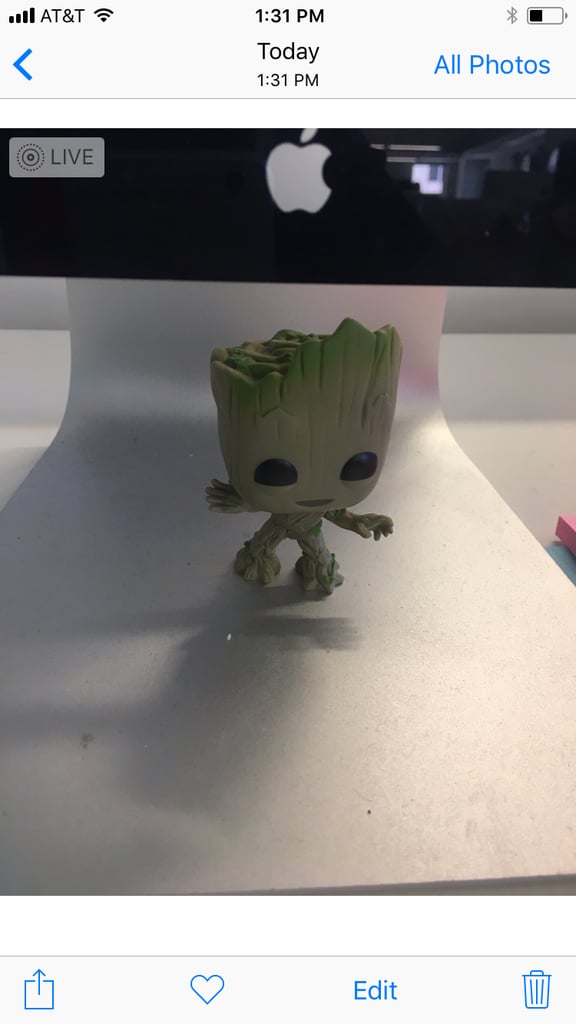 Since this is the beta, only a small number of the new tools coming to Live Photos are here. So far, you can edit Live Photos and even pick a "Key Photo."
13 Camera gets three new filters.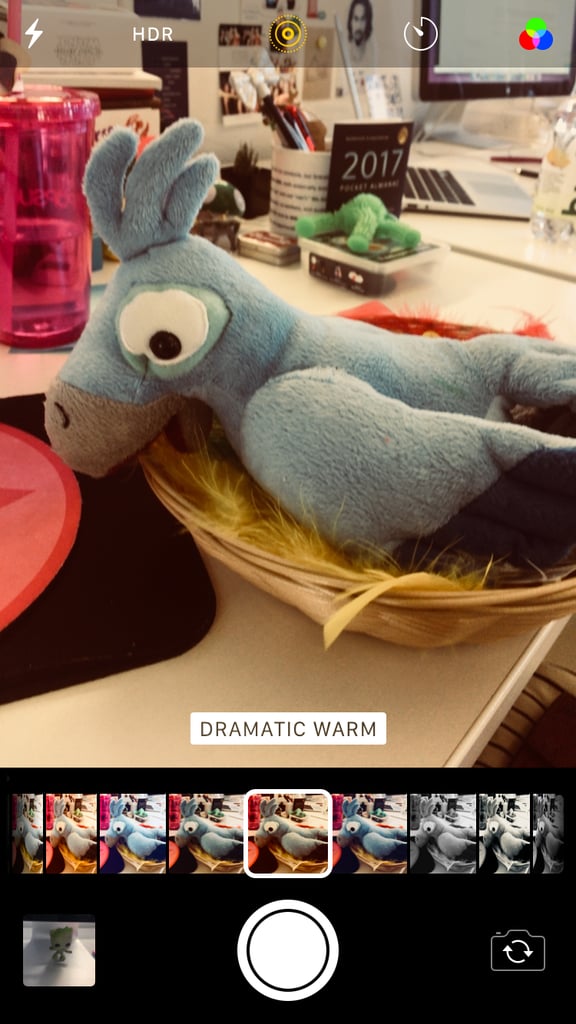 iOS 11 will add three more Camera filters: vivid, dramatic, and black white. And instead of zooming out and showing all the filters, you'll see a preview row at the bottom instead.